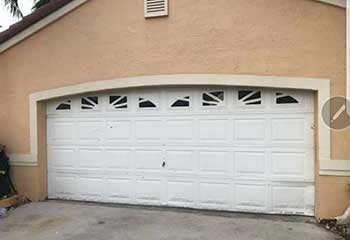 Panel Replacement
Customer Issue: Damaged door panel.
Our Solution: Because the door was relatively new and only one panel was dented, we were able to find the exact match for the same size and color from the original manufacturer. We removed the damaged section and replaced it without spoiling the door's aesthetic look and curb appeal.
Bradley McBride
- Little Elm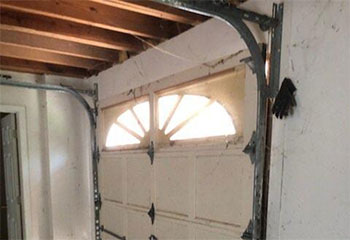 Garage Door Off Track
Customer Issue: Door was forced off its track.
Our Solution: The malfunction occurred because of a sharp dent in one of the horizontal tracks, which was also covered with large stains of rust. We therefore replaced the entire set with a new one, and the realigned the door and made sure its rollers were able to move smoothly again.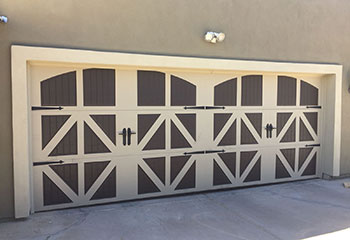 New Garage Door Installation
Customer Issue: Wanted a new garage door.
Our Solution: We took careful measurements of the interior and exterior parts of the customer's garage, and then presented her with several different options of varying designs. She choose a carriage house garage door from the Amarr® Oak Summit® collection, which we proceeded to install for her a couple of days later.
Bailey Hutchinson
- Little Elm