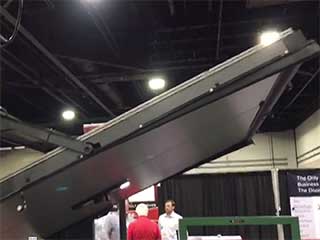 Though its value is often overlooked, a garage is a luxury addition to any home, serving multiple purposes. Whether used conventionally to safely store your car, for storage, or for leisure/entertainment, it's important to fit a functional garage door to protect the valuables within. Buying a high-quality door is a worthwhile investment, where the best kinds are both durable and visually attractive. Choosing a door which suits your individual needs and requirements is no easy task, but prioritizing quality is a great foundation for your decision. To inspire you to make a well-informed choice, this article will present 3 fantastic garage door brands which are renowned for their excellence.
Sears Garage Doors

If it's experience you're after, Sears Garage Doors is probably right up your alley. Alongside a diverse range of doors, they usefully employ repair technicians who can get out to you the same-day, offering unprecedented convenience. Sears promotes a range of materials, offering doors made out of vinyl, aluminum, steel, wood, fiberglass, and other materials. This means you can tailor your decision based on different variables, selecting a material which best suits your living environment. The company produces doors for commercial and residential purposes, catering to various requirements. They place a strong emphasis on innovation, so you can be assured you're getting the latest and greatest garage door on the market.

Raynor Garage Doors

With many models available, Raynor Garage Doors offer customized options for those who are looking for something a bit more personal. This is a great company to choose if you're seeking something aesthetically pleasing, in which you're given an opportunity to select from different colors and finishes. They even have a unique tool which allows customers to design their own garage door, where you can incorporate a photo of your choice!

Amarr Garage Doors

Perfect for all your residential garage door needs, Amarr garage doors is a well-established company offering traditional, carriage house, and specialty designs. They have commercial garage doors too, alongside useful openers and accessories which are the perfect accompaniment for high-quality garage doors. Take advantage of the company's measurement instructions, garage door design tool, and door tips to facilitate your buying experience.
Any questions? Get in touch today!